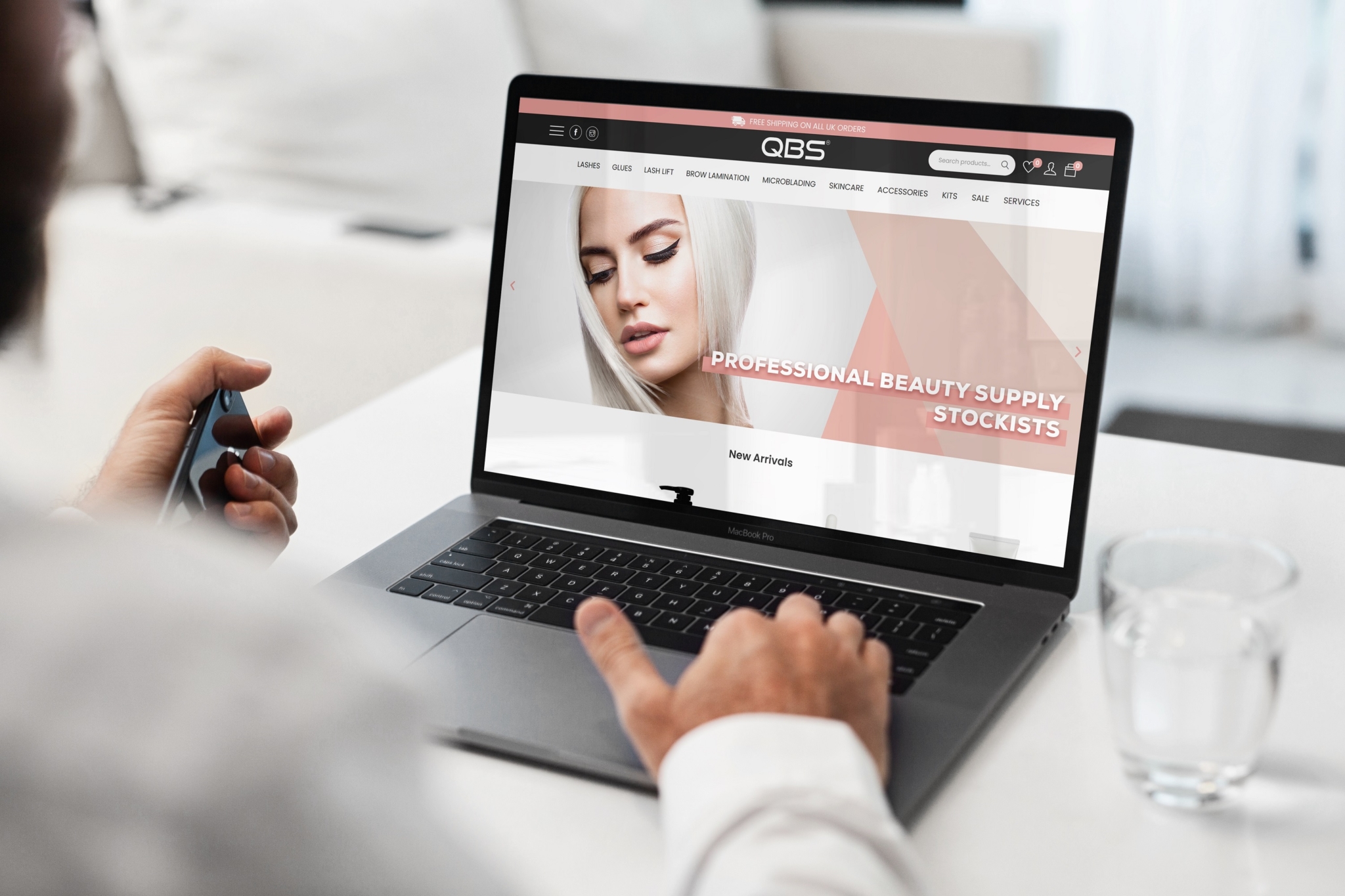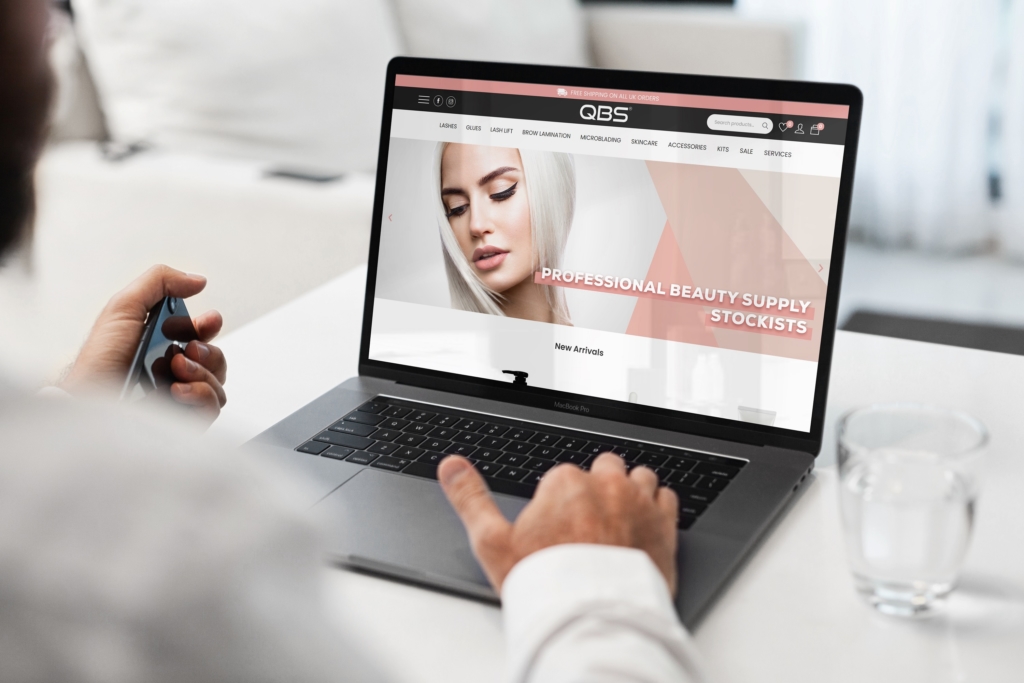 At the Quality Beauty Store, we offer numerous options for the eyelash extensions wholesale. We have developed our own rewards scheme called QBS Rewards Points where our regular clients can earn loyalty points on every pound they spend. Our wholesale options are tailored for clients who seek larger volumes and are potentially interested in the distribution of our products at their beauty salons and stores.
What discounts can I get on wholesale eyelash extensions supplies?
Our discount structure for wholesale eyelash extensions supplies is made in such a way so that it can benefit even the smallest orders. The minimum order you have to place to start benefiting from our multi sale offer is just £100. As soon as you reach this threshold the discount will be applied automatically. The next level is £500 where you will receive 10% off your order resulting in a discount of at least £50. Discounts on larger orders are valid on all our items and also include professional skincare products.
Here is a short summary of our bulk order discounts:
Spend £100 or more & save 5% on your order!

Spend £500 or more & save 10% on your order!
Contact us prior to placing your order if you are willing to spend more than £750. We will ensure you will get the best deal possible on your supplies.
Eyelash extensions products wholesale
At the Quality Beauty Store, we provide wholesale options on all the products available in our stock. Contact us if you are interested in ordering large volumes of eyelash extension glues, accessories and other tools. VAT is included in the total price you pay (we'll include a VAT invoice with your purchase as standard). Discounts will be applied automatically for your convenience.
Check the following breakdown of various discount levels you can get when ordering the eyelash extension glues from our store.
| | | | |
| --- | --- | --- | --- |
| Product Name | Regular Price, £ | 100-500 Units Order | 500-1000 Units Order |
| QBS 3g glues | 6.99 | 5.50 | 4.20 |
| QBS 5g glues | 9.99 | 8.50 | 6 |
| QBS 10g glues | 13.99 | 9.70 | 8 |
| BL Lashes Glues 5g | 12.99 | 11 | 9.50 |
| Neicha Elite Glue 5g | 10.99 | 8.80 | 6.50 |
We also offer eyelash extensions products wholesale on treatment tools such as foam cleansers, gel removers primers etc.
Where to buy wholesale training lashes for eyelash extensions?
Training lashes are designed to imitate natural curls for eyelash extension educational procedures. These are attached to a makeup mannequin and the training process can begin. You can order your training lashes from our store. These are available separately or as part of our starter training kit. The average price for the pair of this kind of product is as little as £2, however, we would advise you to stock up in advance as the more lashes you buy the cheaper they get per single pair.
Eyelash extensions wholesale UK
There are not many choices when it comes to the eyelash extensions wholesale in the UK. Normally, all the retailers are reselling the stock from other factories. However, at the Quality Beauty Store, we have strong partners who specialise in eyelash manufacturing, therefore, we are able to negotiate very competitive prices for our customers. This applies both to our brands and private label customers.
Quality Beauty Store is an official representative of BL Lashes products in the United Kingdom. If you are interested in BL Blink eyelash extensions wholesale please contact us prior placing your order and we will make sure you get the best deal on your BL products. This not only applies to the mink and other types of lashes but also on their best-selling ultra plus glue and other liquid preparations.
The following table shows the potential savings when ordering eyelash extensions from our store. These are just some of the examples of what you can gain, for more information about other products — call or email us directly.
| | | | |
| --- | --- | --- | --- |
| Product | Regular Price, £ | 100-500 Units, £ | 500-1000 Units, £ |
| Premade Fans 100 lashes | 6.99 | 6.20 | 5.50 |
| Premade Fans 100 lashes | 8.95 | 8 | 7 |
| Loventure 12 lines lashes | 7.99 | 6.50 | 5.50 |
| Diamond Silk 16 lines lashes | 12.99 | 11 | 8.50 |
Silk eyelash extensions wholesale
One of the most popular products at our store and beauty salon are Loventure Silk lashes. We get a high demand for these lashes because they represent amazing value for money. This is why we also offer regular discounts on large orders placed on our Loventure Silk lashes. You can benefit from the discounts buy buying as little as 5 individual trays. When purchasing 5 trays of any Loventure lashes you only pay for 4 units. All the silk lashes available from our store are made from Super Soft, Light and Silky PBT material.
We also offer silk eyelash extensions wholesale on our Diamond Silk lashes. Since the price per single tray is higher on this premium product, your benefits are even greater. Same offer also applies to Neicha Premium lashes and other silk type lash brands.
Mink eyelash extensions wholesale
As with our silk lashes, we provide mink eyelash extensions wholesale offers on our Loventure and other brands. Mink lashes are just as popular amongst eyelash technicians as the silk lashes; therefore we also enjoy great demand for them. Our mink lashes are available in both individual and mixed lengths.
Quality Beauty Store also specialises in private label manufacturing. We will guide you through the whole process from choosing the right material for your lashes, designing the tray around your brand and choosing the right curls and other specs for your product. To discuss private label opportunities for your products drop us an email or call our head office.
Eyelash extensions kit wholesale
Good news for training academies is that we offer eyelash extensions kit wholesale. Since eyelash extension education is growing in popularity, it is common for training academies to purchase lash sets for students in bulk. 
You can fully customise your eyelash extensions kit by letting us know which products you require and in what quantities. This will allow us to provide you with the best possible price for the individual kit. You can then tell us how many kits you will need and we will make sure we provide you with an amazing wholesale offer.