What is a mesotherapy gun?
A mesotherapy gun is a portable tool used to perform mesotherapy – an intensely skin-rejuvenating technique originating from the land of beauty, France. At Quality Beauty Store we are proud to offer one of the best ones available on the market – MCCM Medical Cosmetics Mesotherapy Gun.
Once you experience its maximal speed of 10ml/min., which is about twice faster than other alternatives, you will see for yourself how outstanding it really is. At the same time, it is very convenient as it requires no special disposable kits, but works with standard mesotherapy needles (4, 6, 13 mm) and syringes (1 to 10 cc).
Mesotherapy itself is also called "biorejuvenation" or "biorevitalization". With age and UV exposure, the skin undergoes multiple morphologic as well as mechanical changes which can manifest as wrinkles, fine lines, loss of texture and laxity, sagging, dryness, and skin thinning. All of these happen due to a process known as solar elastosis which entails unfavourable quantitative and structural changes in collagen and elastin in the skin.
Mesotherapy is an adequate solution to that – the treatment consists of multiple micro-injections of bioactive products like vitamin cocktails, plant extracts, hyaluronic acid, amino acids or prp into the skin with the intention to boost its hydration and recreate an optimal physiological environment for the fibroblasts, or the collagen-producing cells.
Ultimately, the synthesis of collagen, elastin, and hyaluronic acid is enhanced while the complexion is visibly more radiant and rejuvenated. Simultaneously, it is also beneficial for hair.
Hyaluronic acid
Hyaluronic acid undeniably is one of the most commonly used injectable agents in mesotherapy not without a reason. The ingredient is known to be one of the most important hydration-retaining compounds that is naturally present in the human skin – studies show that it is able to attract and bind tens of water molecules at a time.
Concurrently, it is not it's only task – hyaluronic acid is also responsible for creating appropriate physiological conditions in the extracellular matrix which are suitable for proliferation and organisation of the dermal cells and skin-building proteins. Moreover, it is proven to actively stimulate collagen synthesis in the skin layers, significantly contributing to the skin's increase in firmness and elasticity.
Mesotherapy with hyaluronic acid effectively increases the amount of collagen fibers in the skin and notably influences its density, which has been documented in copious research.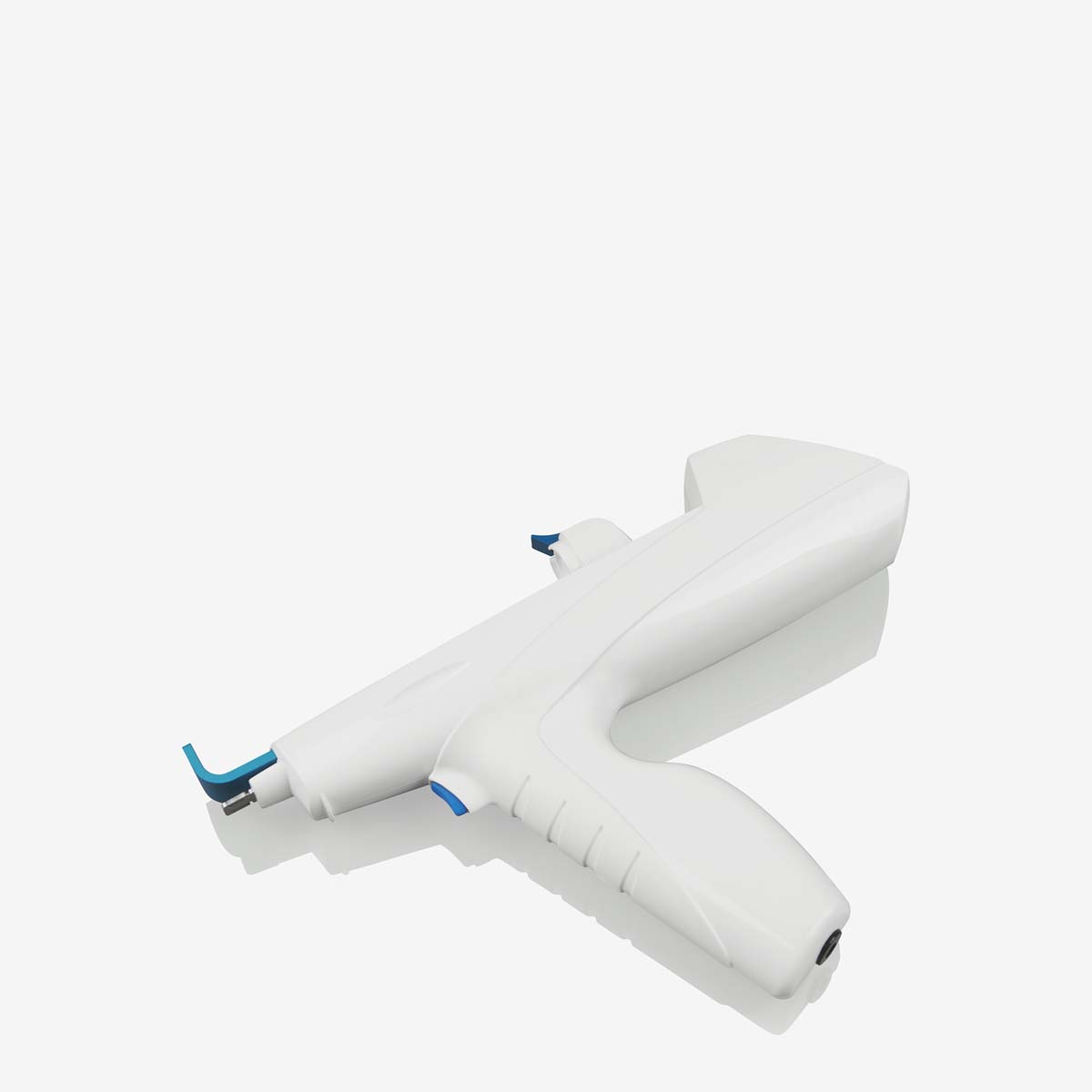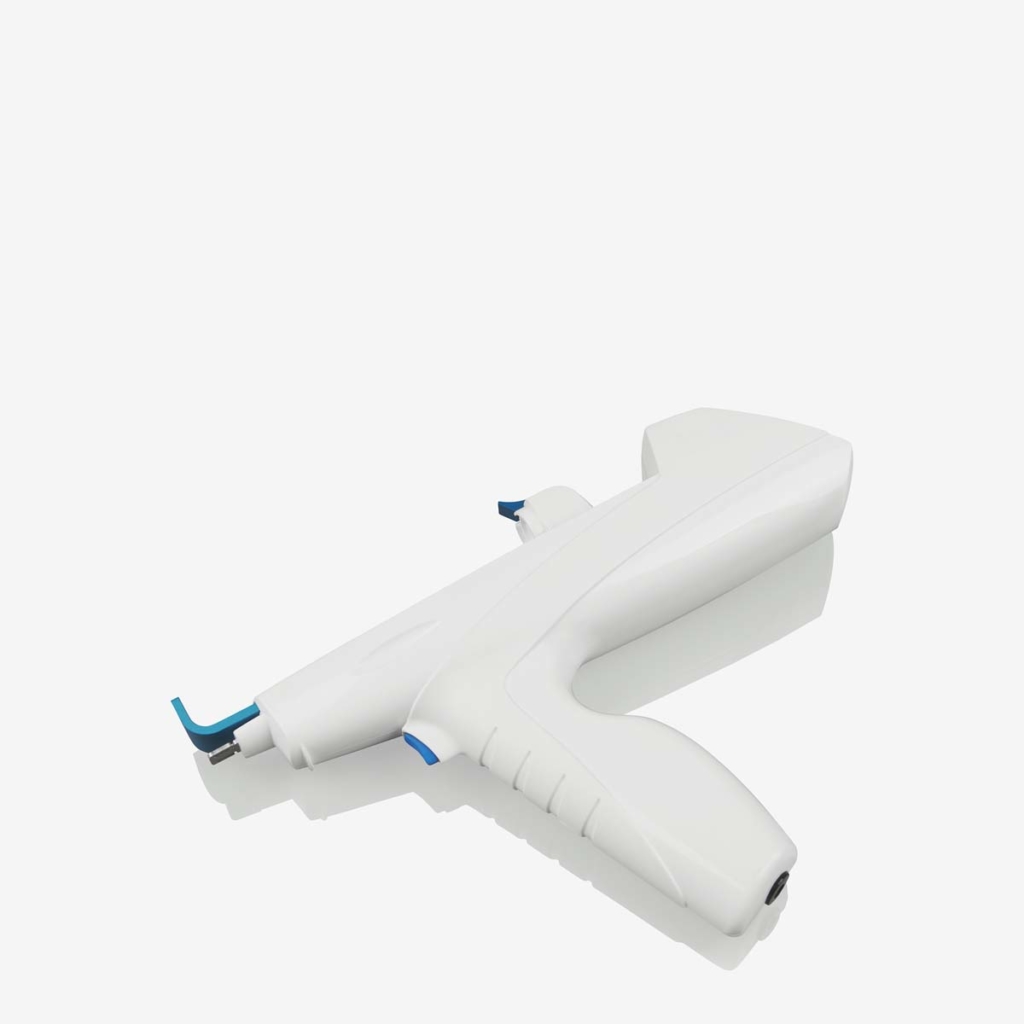 How to use mesogun
There exist multiple injection techniques used in mesotherapy: the intra-epidermal technique, the papular technique, in which a solution is injected into the dermo-epidermal junction, the nappage method, in which the injections are done to a depth of 2-4 mm at a 30-60 degrees angle, and point-by-point injection that is performed right into the deep dermis. Which treatment type will be applied in a particular case depends on multiple factors including skin type, present skin thickness and present skin condition.
Mesotherapy gun
With MCCM Mesotherapy Gun performing any of the above listed techniques will be nothing but plain sailing and pure pleasure. The device has 6 pre-set injection modes for continuous injection that include:
Mesoperfusion injection (0,0285 ml/- 0,005 ml)
Nappage injection (0,005 ml/- 0,001 ml)
Micro Dose Injection (0,005 ml/- 0,001 ml)
Standard Dose Injection (0,0285 ml/- 0,005 ml)
Mega Dose Injection (0,30 ml/- 0,01 ml).
At the same time, intermittent injection, nappage, point-by-point and mesoperfusion are also effortlessly allowed.
Mesogun therapy
Mesogun therapy is a really cost-effective treatment – once the maximum results are achieved, they remain on the face long-term, yet are visibly better if the patient adheres to the rules of a healthy, balanced lifestyle. In some, noticeable effects are seen as soon as after just one session while for most, it takes two to four treatments to attain first significant changes in the skin's condition.
On average, around three to ten appointments are recommended, each every 7-14 days apart. Luckily for the patients, mesogun therapy has no downtime at all and once out the salon, one can return to their regular daily activities right away. During the treatment, it is normal to experience slight pinching and/or burning of the skin – it should completely subside on its own within half an hour.
Patients may also experience mild and transient side effects that typically include minor bruising or soreness. In order not to induce or exacerbate any unwanted reactions, it is strongly advised:
not to wear make-up for at least a few hours after the treatment
not to wash the skin for 8 hours post-session at the minimum and avoid hot showers for about 48 hours post-treatment
to care for proper hydration and hence drink appropriate amounts of water
to ensure effective protection against UV radiation and thus to wear a high SPF sunscreen and avoid unnecessary sun exposure.
Mesogun therapy is definitely worth it – it can be beneficial for everyone as it visibly reduces the signs of aging and skin dullness as well as increases the skin's firmness, density and elasticity. Wrinkles, fine lines, hyperpigmentation, and scarring are notably diminished while a healthy structure of the skin is rebuilt.
The complexion is rejuvenated and radiant while you can enjoy its lost natural glow!